Week of 9/4's song:
I Lost Thursday - TMBG
This song from BOOK took a while for me to enjoy, and now I can't stop looping it! I'll write more when I'm not procrastinating literally everything. also, I need to find a better way to embed music than spotify.

Week of 8/28's song:
In Fact - TMBG
This track from Join Us is one that I find very underrated. Flansburgh has a way of putting very complex emotion into his songwriting, and it really speaks to me. it makes me feel less alone, along with a few other songs from JF, including To A Forest and This Microphone.

Week of 8/21's song:
O Do Not Forsake Me - TMBG
Demo: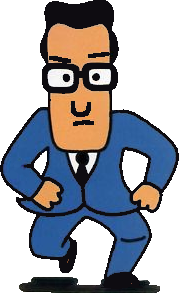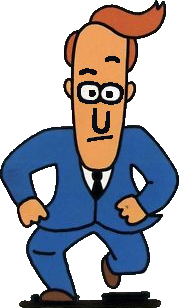 This hidden gem of a song lies on TMBG's 1994 album John Henry. Its theatrical, operatic vocals are certaintly a deviation from the alternative rock sound of most of the album.



John Flansburgh on O Do Not Forsake Me:

"As a little kid, I grew up around a lot of kind of traditional folk music which was about as ubiquitous in the 60s Harvard Square in Cambridge Massachusetts as hip hop is in the streets of NYC today. There was a certain kind of very dramatic yet very austere way of presenting these tradition songs/murder ballads/etc that you can hear in recordings by Ed McCurdy of the Weavers on his own, John Jacob Miles, Oscar Brand and many other men and women who loomed large in that Cambridge Ma folk scene (which I guess was essentially a satellite of the West Village). Often with spare instrumentation or simply sung. I found that style very arresting and was really drawn to how direct and irreducible the presentation made the songs and the stories in them sound. Nothing to mishear! It also seemed extremmmmely old fashioned and kinda out of time. So O Do Not Forsake Me the song is really reflecting on that form. Hudson Shad brought a lot of extra color too it and I really appreciate the "otherness" of it. I suppose may folks would find it unpersuasive or not fun enough for a band they expect to be poppy, but I am proud of it."

His insight into the style of this song made me love it even more. TMBG is fantastic with using genres often dismissed for not sounding like current popular music. The vocals on this song are not by either John, but from the vocal group Hudson Shad. In the 1993 demo, Flansburgh sings. For the album, though, they specifically wanted "a really profound, bassy voice [to] sing this song with all these theatrical qualities". The inspiration from traditional folk music draws attention to a sound which is extremely overlooked. The beauty in the simple a cappella arrangement is very striking, and I always love JF's more experimental work.




Week of 8/14's song:
Thankful for your service/3rd Amendment - TMBG
This amazing track from Linnell was released both on My Murdered Remains, and on streaming, as part of a compilation of songs about the 27 Amendments.